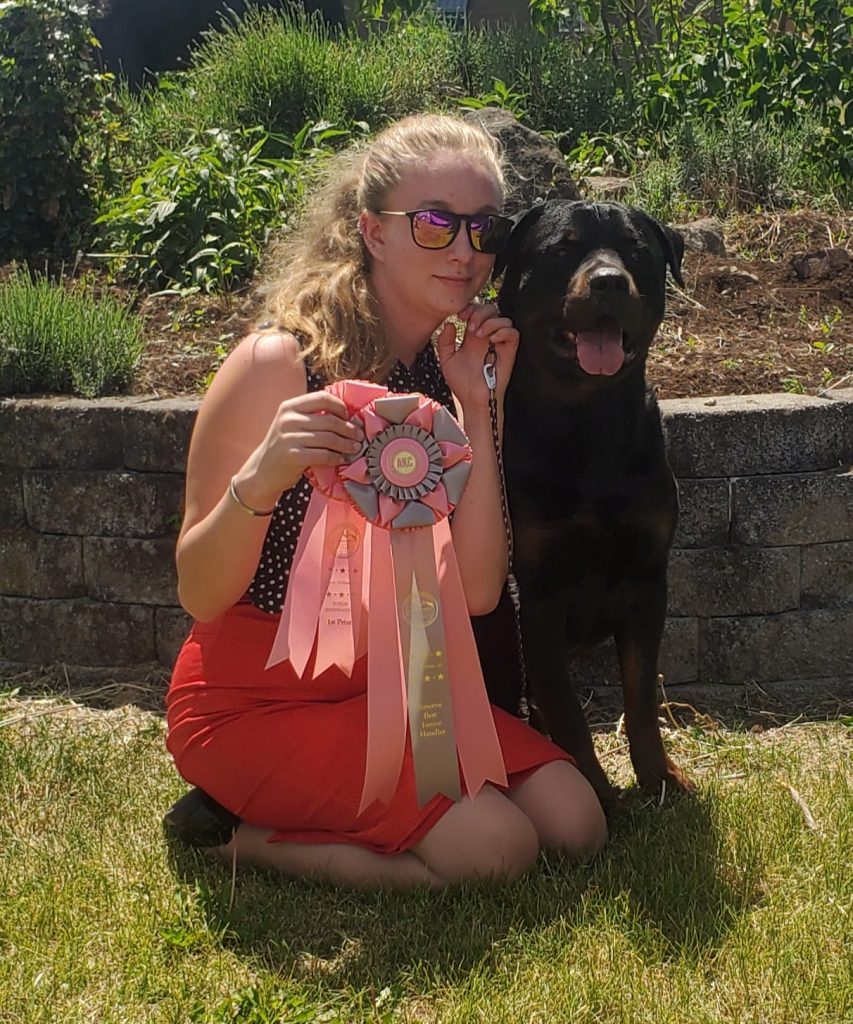 Annie McAuliffe is a bright young lady, even though she is a teenager. She has a great repour with the dogs and found a true passion for our breed. Ironically she is also good with the other breeds we show as well, who knew. She is going to Linfield soon for a degree in secondary education 2022.
Annie has obtained 2 best juniors in specialty shows with our girl Hush. Yes, Hush gave her a run for her money, but fitting given it is Hush. This team finished 2020 as #9 Junior Rottweiler Handler!!!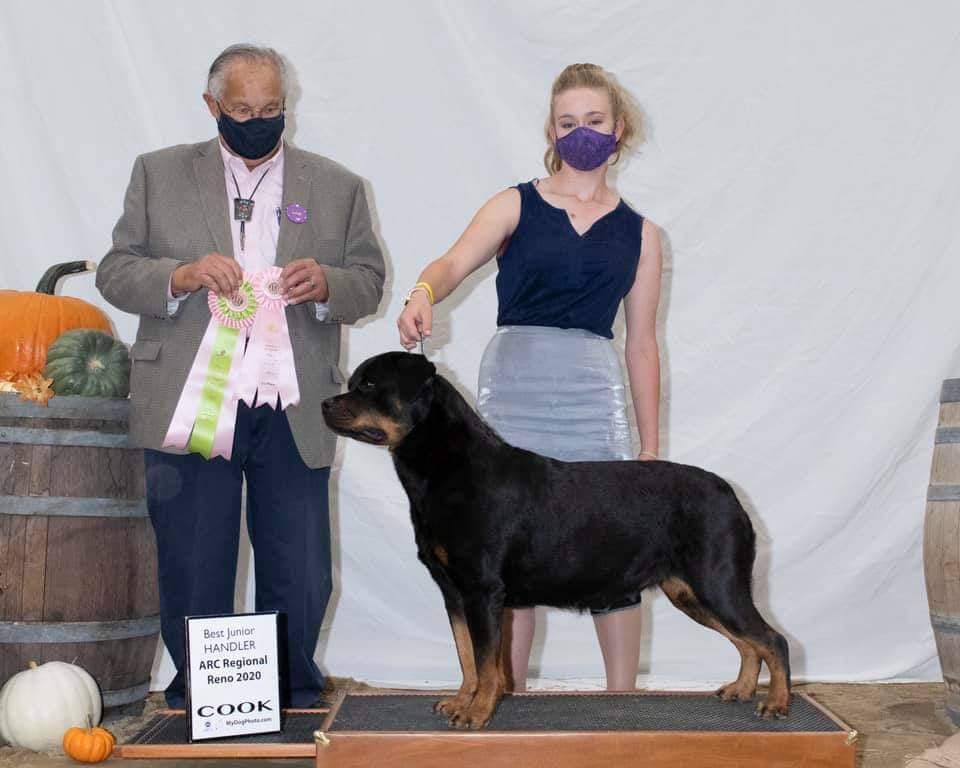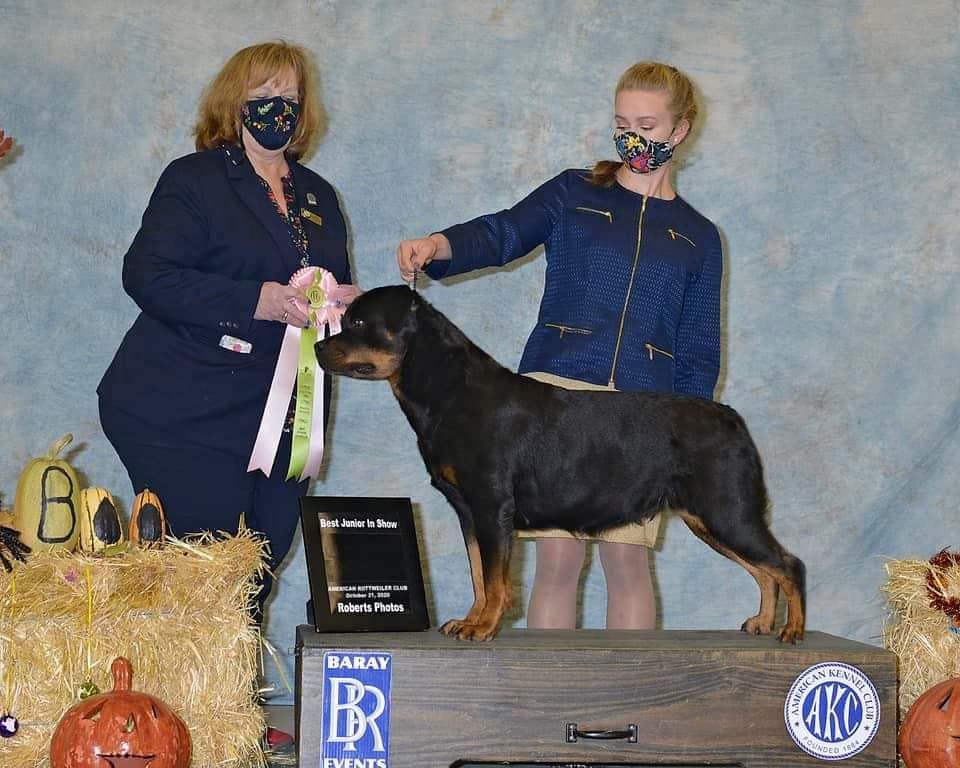 After her passing, Annie wanted a challenge and then took on Morgan (a Hush puppy) to show her final year in juniors. They are quite the team and have turned a few heads, as her 2nd time ever in the ring with him she snagged a Reserve Best Junior in Show, while it was over 100 degrees out….HOT STUFF. Plus has placed practically ever time they go in the ring together.
For 2021 Annie is currently sitting on the #7 spot (as of June 20, 2021) and the year is not over yet!