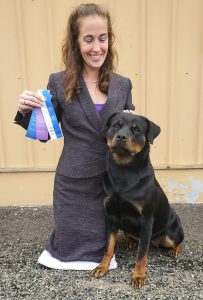 The best is yet to come and won't that be fine. – Frank Sinatra
PLUM
Legions The Best is Yet To Come 2infinity is WB and BOW for a 5 point MAJOR under judge Helene Nietsch at Timberland Valley Dog Fanciers, Chehalis WA, 9/14/19.
I am so thankful for the true support system I have for my dogs that came and cheered her on. Sometimes it is not how many times you go in the ring (for those who count) and sometimes not who you go against. Sometimes it is who you share those AMAZING moments with, thank you Rene Wigen, Julio Parisi, Candi Hoemberg, Max Adams, and Morgan Hamilton for being a part of today, plus the others in the far back portion of the room.
From the tree of life I picked a Plum…..