Tabasco
AKA "Tabby"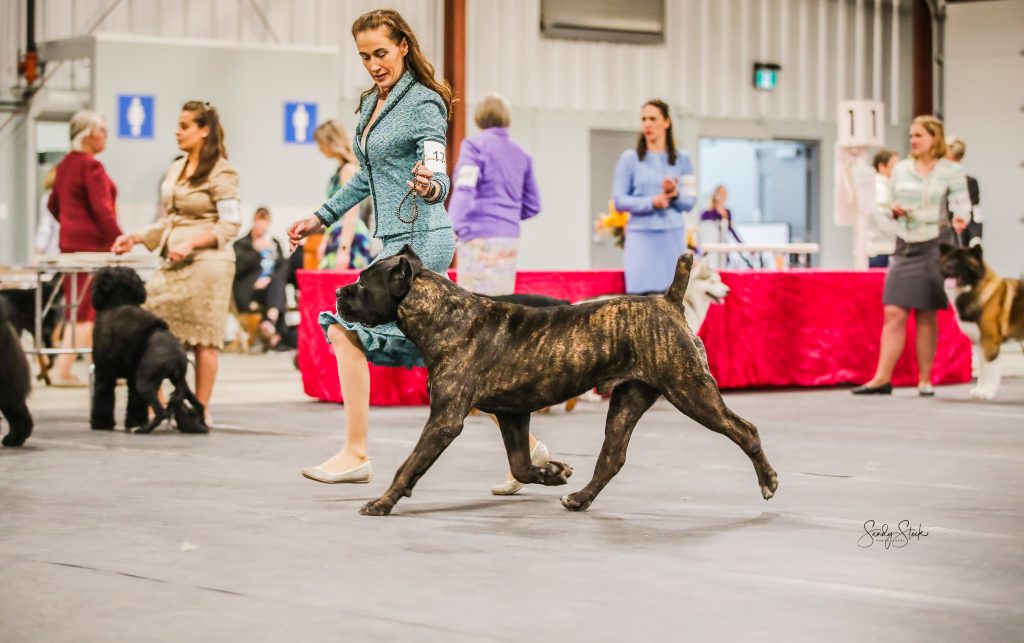 Tabasco started his AKC show career August 2021, finishing with all majors in 4 days. Moved up to a special and achieved SD at the regional and national specialty that SAME weekend. He is special and spicy. PLUS this was right before he turned 7 years old.
Tabby climbed the rankings in 2021 Finishing
#12 AKC Breed Cane Corso
#15 AKC All Breed Cane Corso
He also went to Westminster and showed those young kids what training looked like!
2022 Tabby hit it hard and is holding solid in top 5 Breed. He also took a few trips to Canada and finished his Canadian Championship with ALL group wins and currently ranked #1 in Canada.
Tabby hopes to get an invite to Westminster again and represent Oregon proudly.