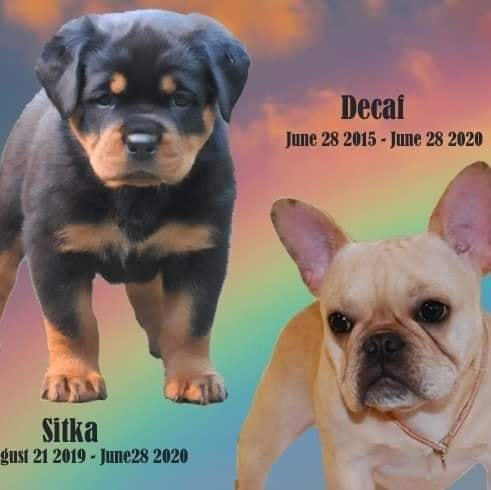 The investigation of the disappearance of Sitka and Decaf has finally come to an end.
Unfortunately, the result was not what we all prayed for. Finally having an answer has lifted a heavy burden and will help us find peace. It has been discovered that both dogs did in fact die in the car while waiting for Allison Camper-Ostenberg to return from lunch.
Thank you to everyone for coming together and helping in the search. Many of you have been diligently watching Craigslist, delivering flyers, checking dogs at the vet clinics and watching shelters for any possible leads. We are sorry, we were all mislead.
They may not have been stolen from the car, but they were certainly stolen from our lives.
As a final show of support, please join us in changing your profile picture for 24 hours in memory of Sitka and Decaf.
Godspeed Decaf and Sitka, you will forever be in the hearts of many.